OHS profiled in the International Journal of Epidemiology
Aug 15, 2022 // Study Updates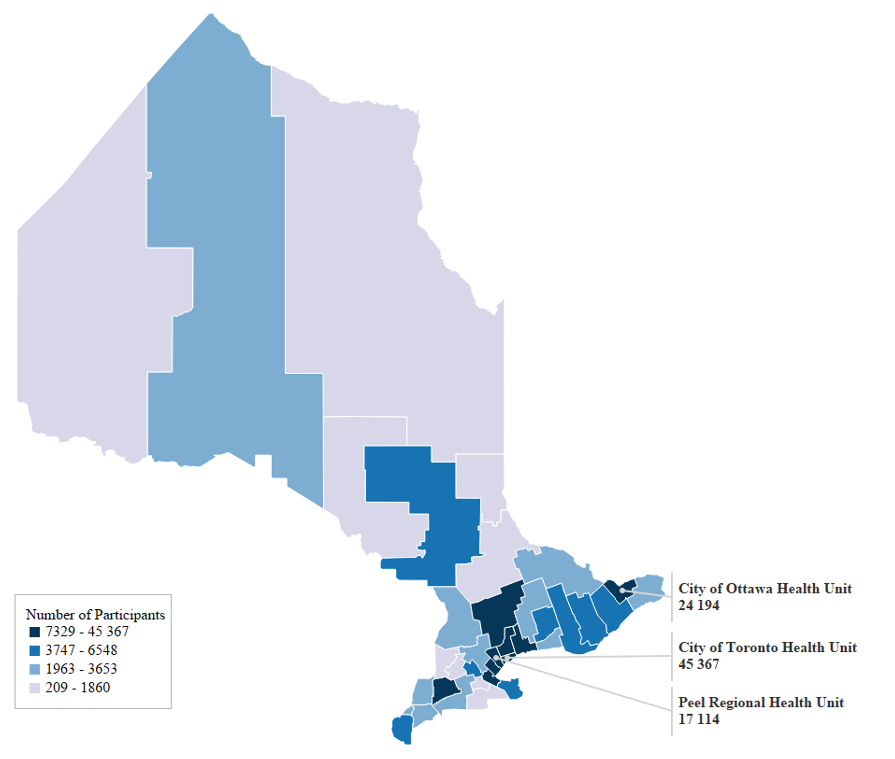 Cohort profile papers are important markers for studies like the OHS, because they outline the history and value of their research platforms for the broader scientific community, thus encouraging further use by other scientists. The International Journal of Epidemiology published a profile of the Ontario Health Study in its September 2022 issue.
The OHS follows its 225,000 volunteer participants over their lifetime, both actively and passively, making de-identified genomic, environmental, lifestyle, and electronic health-related data available to approved researchers interested in cancer and chronic disease. This cohort profile paper outlines the evolution of the Study (2009-2022), including:
Participant demographics

The range of data and biologic samples being collected and measured

Descriptions of the five participant questionnaires

Examples of key findings and publications (to 2022)

Strengths that make the OHS an international research resource
Read the OHS Cohort Profile Paper in the International Journal of Epidemiology.