Jun 28, 2023
CanPath Webinar: Real-world insights on COVID-19 vaccine effectiveness and infection risk factors from CanPath's SUPPORT-Canada study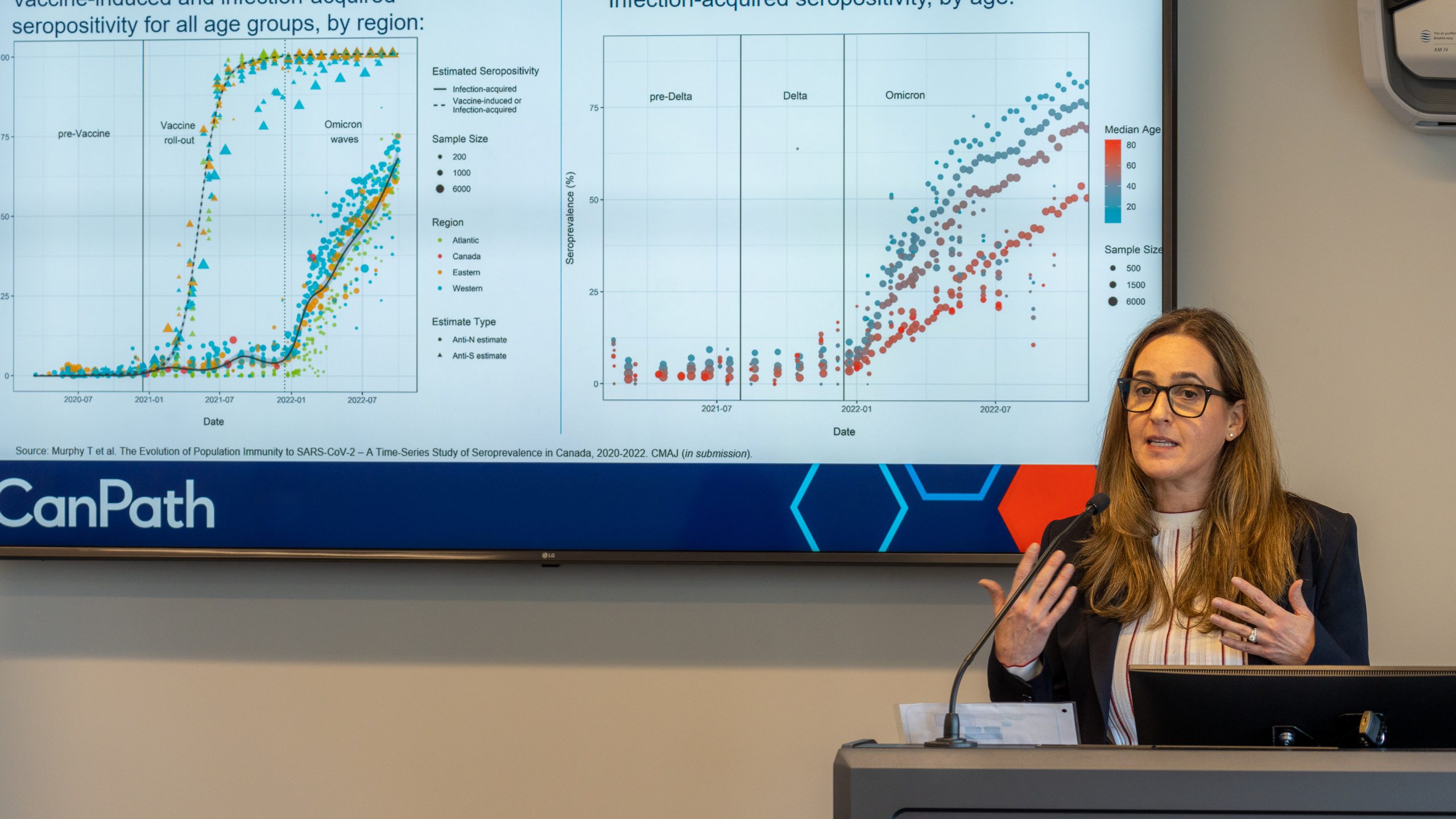 Photo: Dr. Victoria Kirsh, OHS Scientific Associate. Photo Credit: Greg Sigurdson
At a hybrid event presented live and via webinar on May 30, 2023, OHS Scientific Associate Dr. Victoria Kirsh provided an update on CanPath's national COVID-19 Antibody Study.
Using real-world data from the SUrveying Prospective Population cOhorts for COVID-19 pRevalence and ouTcomes in Canada (SUPPORT-Canada) study which included questionnaire and blood spot sample contributions from nearly 10,000 OHS participants, Dr. Kirsh examined the effectiveness of COVID-19 vaccines and the relative protection afforded by them compared to prior infection. Over 2 million lines of code were analyzed for the study leading to several surprising findings. Read a summary of Antibody Study Questionnaires here.
A full recording of the event is available below. To read more about this event, or to download and view the presentation slides available in both English and French, visit the CanPath website.