Jun 16, 2022
CanPath Webinar: Trainee Research: Using Population Cohorts to Enable Early Cancer Detection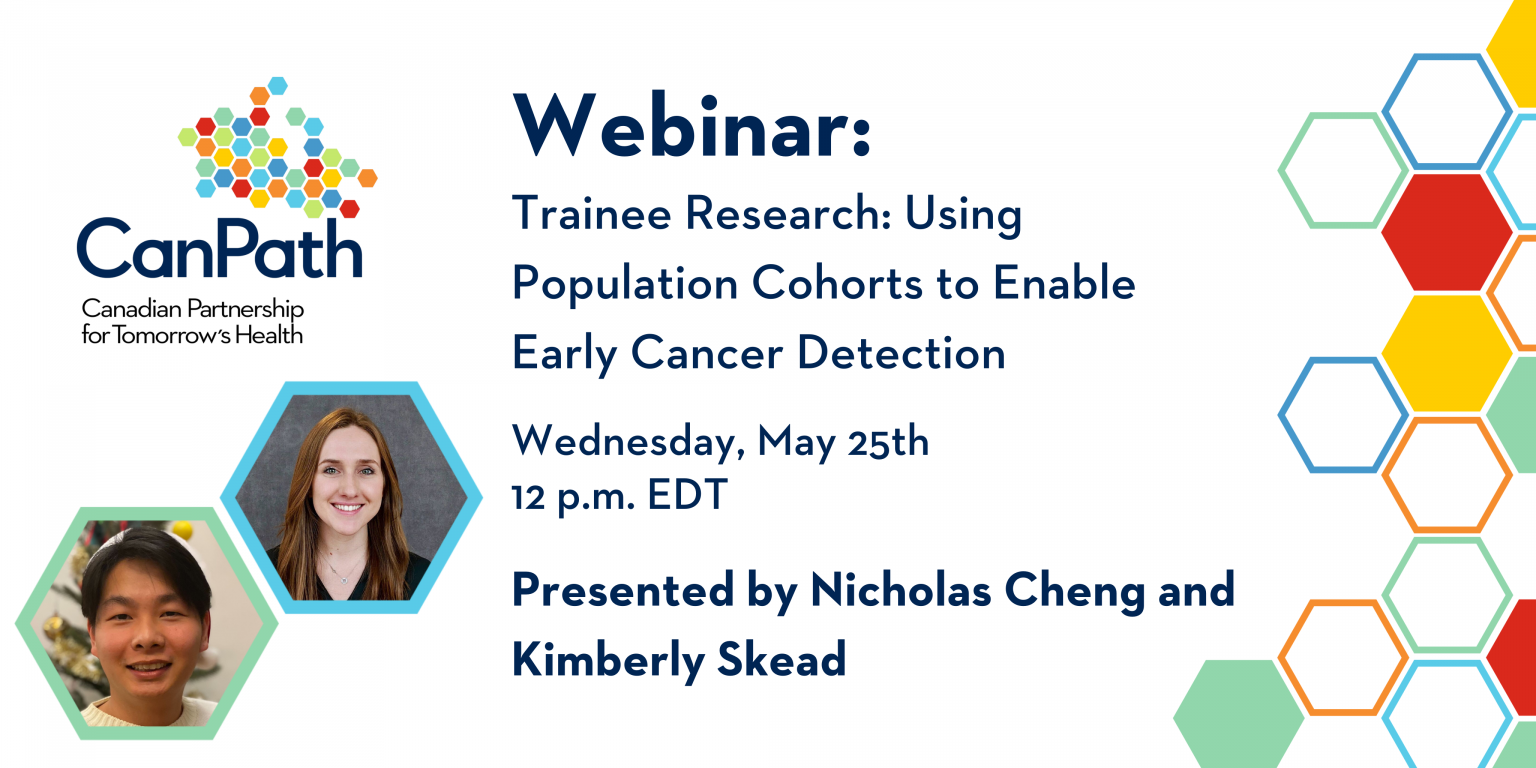 Nicholas Cheng provides an overview of his study on identifying early cancer biomarkers in pre-diagnosis blood samples collected from more than 400 OHS participants. He demonstrates how blood signatures can be used to detect breast, prostate and pancreatic cancers years prior to clinical detection using cfDNA methylation profiles.
Kimberly Skead describes her work studying how the interacting evolutionary pressures acting on somatic mutations in blood can be used to predict progression to blood cancer in large population cohorts such as the European Investigation into Cancer and Nutrition (EPIC) study and the Canadian Partnership for Tomorrow's Health project (including more than 7,000 OHS samples).
Cheng and Skead are doctoral candidates in the Department of Molecular Genetics at the University of Toronto and the Ontario Institute for Cancer research.