Coming soon – OHS seeks a blood sample
Feb 19, 2021 // Study Updates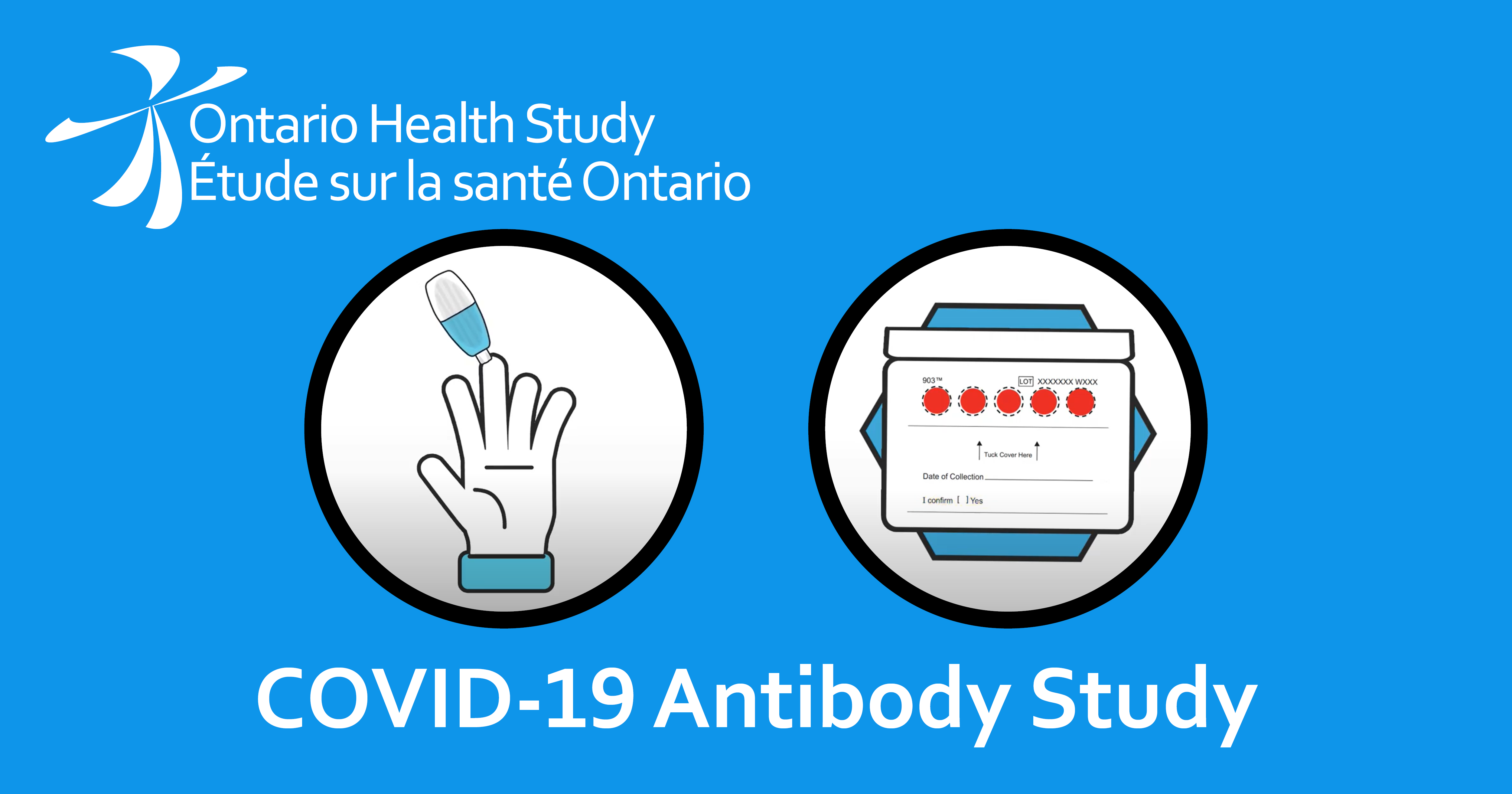 This spring the OHS will reach out to 12,000 participants, asking them to use a home blood kit to provide a few tiny drops of blood onto a lab card, and mail it back.
Our lab will test the dried blood spots for COVID-19 antibodies, which indicate a past exposure to the virus, or having received a COVID-19 vaccine. Participants will later be able to view their individual results online via their OHS account.
This exciting project is part of a larger research initiative that will test 20,000 Canadians for virus antibodies. The study will focus on adults ages 30 and older who may have been exposed to SARS-CoV-2 in populations that may have a higher risk of exposure to COVID-19. Learn more.
Stay tuned for more information, but here's what you need to know now:
WHO: About 12,000 of the 40,000+ OHS participants who completed the recent COVID-19 questionnaire
WHAT: Selected participants will get a 'blood spot' kit delivered to their home. They will prick their finger using the kit's lancet, place five droplets of blood onto a special lab card, let the blood spots dry, and seal the lab card in a return envelope.
WHEN: March – June 2021
WHERE: Kits will be delivered to a participant's home. Participants will use the kit to provide the blood sample, place the completed kit in the return envelope and mail it postage-paid via Canada Post. Prior to receiving the kits, participants will be asked to sign an online consent form that explains the research study.
WHY: Public health officials need to know the level of exposure to the COVID-19 virus in the Canadian population. The Government of Canada has invested $1.9 million through Canada's COVID-19 Immunity Task Force (CITF) to fund this study of seroprevalence across Canada.
WHAT'S IN IT FOR PARTICIPANTS: The OHS inform participants whether their blood samples showed antibodies for SARS-CoV-2. Results will be made available via the participant's OHS account.
CanPath's COVID-19 Antibody Study is funded by the Government of Canada, through Canada's COVID-19 Immunity Task Force, and by the Canadian Institutes of Health Research. The Ontario Health Study receives national funding from the Canadian Partnership Against Cancer and regional funding from the Ontario Institute for Cancer Research, Ontario Health (Cancer Care Ontario), and Public Health Ontario.