The Ontario Health Study Newsletter, July 2021
Jul 4, 2021 // OHS Newsletter
In this issue:
Single shot of mRNA vaccine produces short term antibody levels 1.5 times greater than AstraZeneca, early results show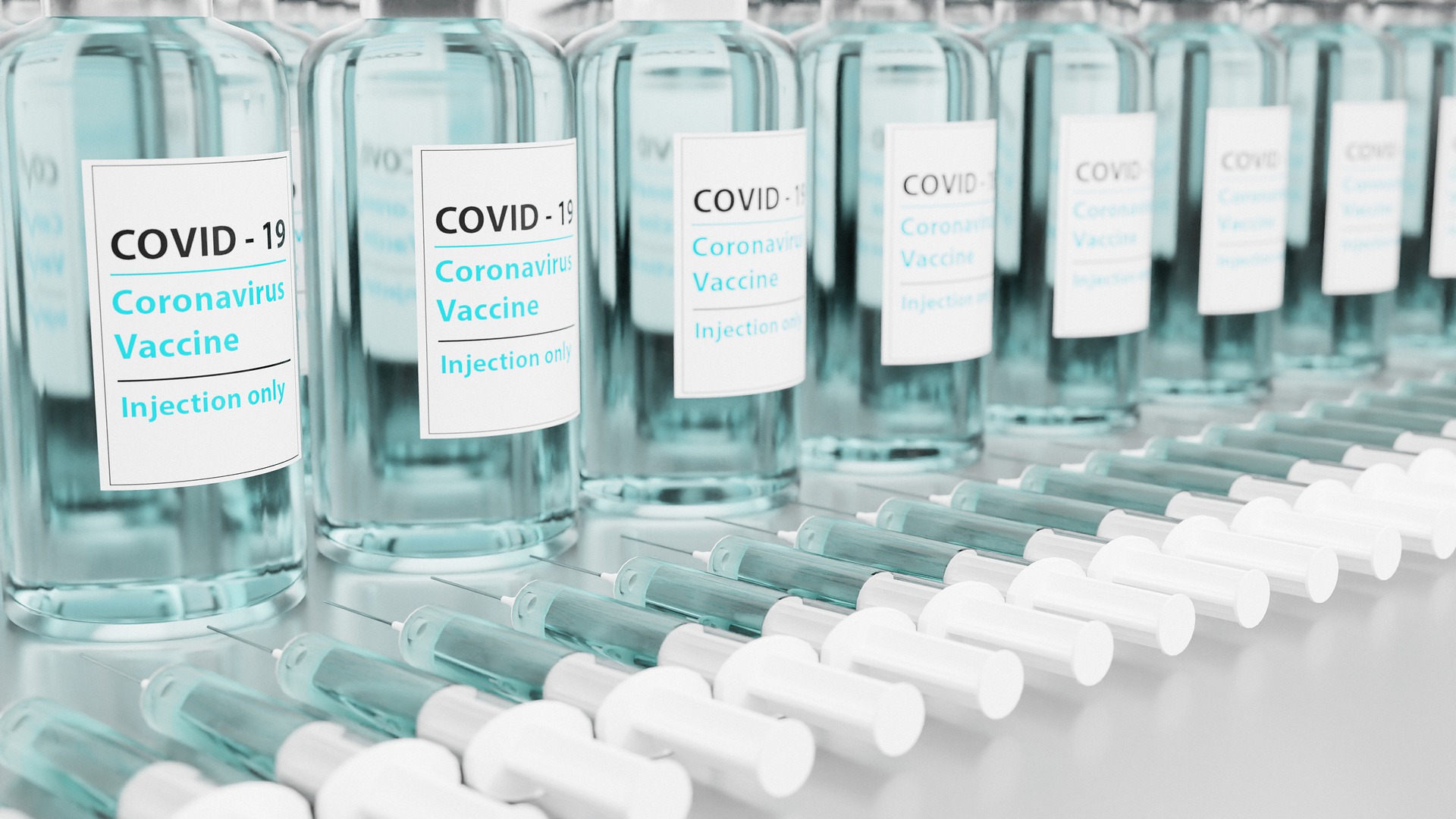 Early nation-wide results from almost 6,000 dried blood spot samples provided for the CanPath COVID-19 Antibody Study point to four interesting findings:
There is a high degree of variability in the level of antibodies produced by a single dose of a COVID-19 vaccine.

10% of participants who reported they got a single dose of an mRNA vaccine (Pfizer-BioNTech and Moderna) and 30% of those vaccinated with a single dose of the viral vector vaccine (Oxford-AstraZeneca) did not show signs of antibodies above thresholds differentiating them from the general population. This lag in the development of antibodies after a single vaccine dose underscores the importance for Canadians to rapidly receive a second vaccination.

Single doses of the mRNA (Pfizer-BioNTech and Moderna) vaccines produced short-term antibody levels over one and a half times greater than those produced by the viral vector vaccine (Oxford-AstraZeneca).

The study detected high levels of antibodies in participants with two doses of an mRNA vaccine, with levels almost twice as high as those after the first dose.
These initial results from the Canadian Partnership for Tomorrow's Health (CanPath) COVID-19 Antibody Study were based on 5,678  dried blood spot samples collected between February 8th and May 17th, 2021, including 1,466 from Ontario Health Study participants.
This is the first pan-Canadian study using samples from a wide range of participants to confirm evidence from vaccine manufacturers' clinical trials.
From symptoms to severity, your COVID-19 questionnaire data are being used!
Dr. Victoria Kirsh
OHS Scientific Associate Dr. Victoria Kirsh is using the COVID-19 questionnaire data from more than 101,000 CanPath participants (including 41,000 from the OHS), to explore the following:
Mapping where and when participants were infected, and what symptoms they experienced

Whether the risk of infection varies by ethnicity and socioeconomic status

Whether there are associations between severe infection and participants' pre-existing medical conditions, medication use, body mass index (BMI), smoking levels, physical activity and exposure to air pollution
"We know that increasing age, obesity, and having certain underlying health conditions, do put individuals at greater risk of a severe case of COVID-19 infection," noted Kirsh. "But we don't have data yet on whether several other conditions, lifestyle and environmental factors might also increase the risk for severe illness."
The OHS received funds in 2020 from both the Canadian Institute for Health Research and the Public Health Agency of Canada to capture COVID-19 exposure and immunity data from CanPath participants.
Here's how four other research teams are using the COVID-19 questionnaire data collected from more than 101,595 participants from across Canada:
The $2.6 million SUPPORT Canada initiative, led by OHS Executive Scientific Director and CanPath National Scientific Director Dr. Philip Awadalla, is exploring frequency of exposures and how risk factors like genetics, underlying health conditions and the environment play in shaping how COVID-19 affects the body.

A research team out of the Université de Sherbrooke is using the questionnaire data to assess the impact of COVID-19 on depression, anxiety and health services used. Led by Dr. Helen-Maria Vasiliadis, the team will use the data to inform mental health strategies and resources that can be used to address the post-pandemic mental health needs of adults and older adults.

Dr Philippe Broët and his team at CARTaGENE and CHU Sainte-Justine in Montreal is undertaking a statistical analysis of the CanPath COVID-19 questionnaire data to look at the frequency of symptoms, the number of positive tests by region, as well as establishing the risk of exposure for this population. The results will help public health authorities to manage the pandemic with new knowledge related to COVID-19 at the population level.

Broët is also working to characterize the clinical, epidemiological and socio-economic characteristics of the pandemic in Quebec, using the questionnaire data and antibody study results submitted by CARTaGENE study participants.
Lab expected to analyze more than 8,000 blood spot samples for antibodies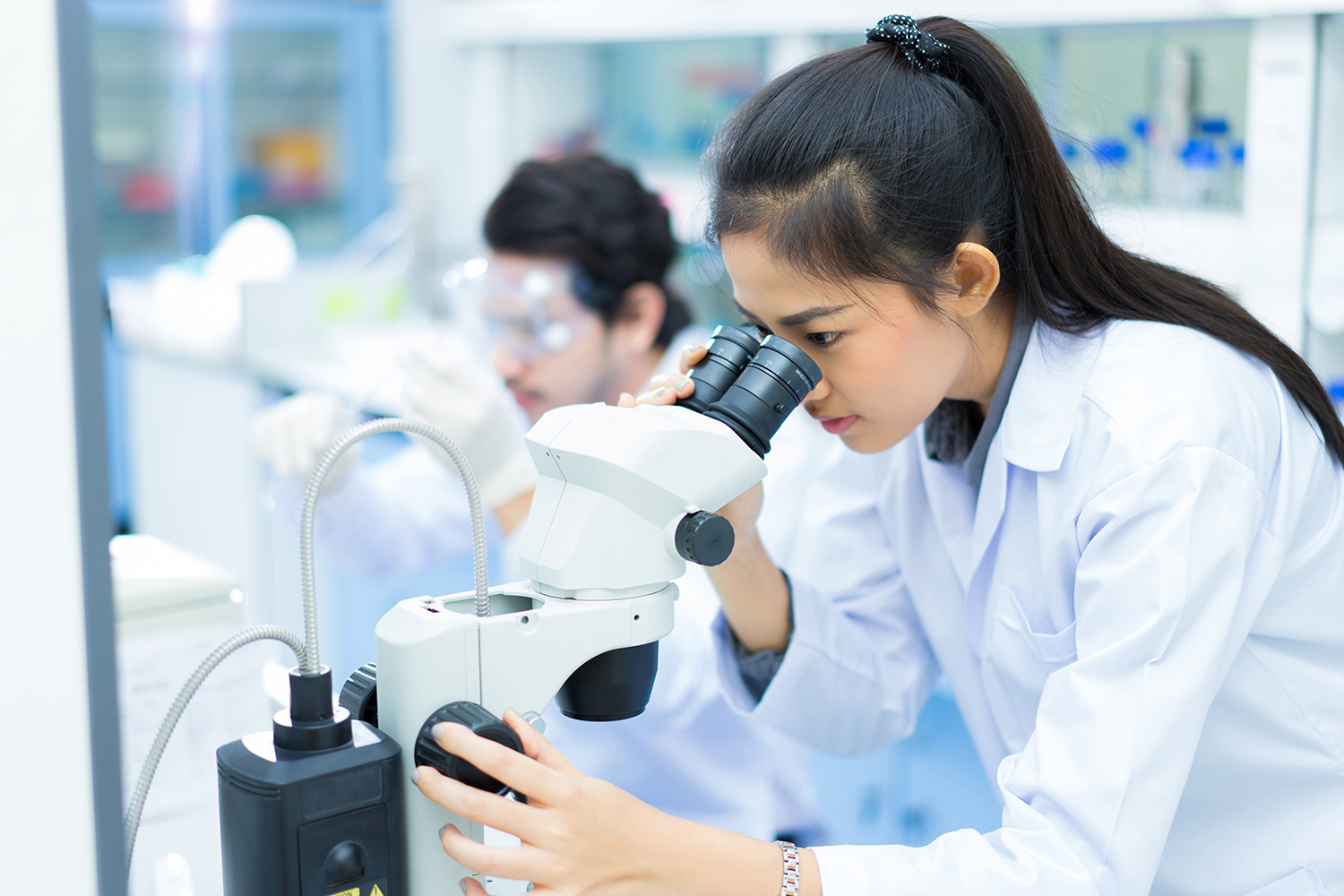 More than 10,600 participants agreed to provide an at-home blood spot sample this spring as part of the OHS COVID-19 Antibody Study.
Analysis of the Antibody Study data is now beginning, but here's a snapshot of what we're seeing as of June 14th:
More women (62%) than men (38%) completed the Antibody Study questionnaire

62.5 was the average age of the 10,645 respondents

44% said they'd been tested for COVID-19

161 tested positive

17 were hospitalized

557 suspected they experienced an undiagnosed case of COVID-19

78.5% of participants said they had received a dose of a COVID-19 vaccine (by the time of their questionnaire), most commonly Pfizer BioNtech (66%) followed by Oxford-AstraZeneca (23%) and Moderna (11%)

Our lab expects to analyze more than 8,000 blood spot samples mailed in by participants
What's Next?

What about me?

Can I still participate? We like your enthusiasm…but, unfortunately, no. We were only able to invite a portion of the 41,000 participants who completed the 2020 COVID-19 Questionnaire to join the OHS Antibody Study.
I bled for science – did my sample show antibodies? Samples are now being analyzed and we have begun to upload them to your OHS account. You'll get an email when your results are available to view online.

Our heartfelt thanks to all the OHS participants
who bled a little bit for science!
Whole genome sequencing will help researchers study disease development
The Ontario Health Study has begun a long-term effort to sequence the whole genomes of more than 40,000 Study participants, using blood samples they provided between 2009 and 2017.
Whole genome sequencing measures an individual's entire genome, and is the next step in expanding the scientific opportunities for our 12-year old health research platform.
"This whole genome sequencing work is going to support many broad health research applications where scientists are interested in identifying genetic factors that might be associated with the development of disease and healthy aging. It will also enhance our understanding of how the genome interacts with the environment in terms of development of disease," said Dr. Philip Awadalla, OHS Executive Scientific Director and the National Scientific Director for the Canadian Partnership for Tomorrow's Health (CanPath).
The results of the whole genome sequencing will not be shared with individual participants, as the OHS was not set up to provide personalized genetic analyses.
When participants provided a blood sample to the OHS, they agreed to having their blood serum and plasma made available for research, and gave consent that their DNA may also be used for genetic research. You may view your own OHS consent form any time by logging into your OHS account, selecting 'Study Preferences,' then 'Consent Form'. You can also read how your samples and data are kept secure.
Sequencing and COVID-19
Awadalla anticipates that by the end of 2021 some of the whole genome sequencing will be conducted on samples from OHS participants who have tested positive for COVID-19, as self-identified through the 2020 COVID-19 questionnaire and through linkage with Ontario's Laboratory Information System, and through the dried blood spot samples being collected from approximately 8,000 OHS participants via the 2021 COVID-19 Antibody Study. (Only participants who completed the COVID-19 questionnaire were among those invited to participate in the Antibody Study.)
Awadalla noted it could take a few years before all 40,000 blood samples are sequenced, as funding becomes available.
What's available to researchers?
In addition to the data collected in the 2020 COVID-19 questionnaire, researchers can apply to OHS to access blood and urine samples, physical measurement data, information about health and lifestyle data collected through OHS questionnaires, as well as link to other administrative databases including OHIP data, cancer and environmental data.
Cancer in a Pandemic
The OHS and CanPath COVID-19 Questionnaire closed in November 2020, and many researchers have already begun digging into the data. OHS Data Analyst Sarah Salih chose to investigate the impact the pandemic has had on cancer patients and survivors, as they are "a vulnerable subpopulation with unique and variable healthcare needs."
"This starts with need of timely diagnosis and management, and different levels of stringent follow-up through recovery and survivorship phases," Salih added, noting "this is especially important as early diagnosis and detection is associated with better disease outcomes – if that is compromised, then prognosis is compromised as well."
Salih's research used a dataset of COVID-19 Questionnaire responses from over 73,000 participants across Canada, of which more than 18% reported being diagnosed with cancer.
So what do these data tell us?
By a significant margin, participants with a history of cancer were much more likely to perceive themselves as being at a high risk of being harmed by COVID-19. More than two thirds felt that if they were to contract the virus, they would experience serious symptoms, compared to less than half of those with no history of cancer.
Because of my age and/or pre-existing conditions, I am likely to … if I were to contract COVID-19:
Perhaps unsurprisingly, participants with a history of cancer reported more closely following public health recommendations and precautions such as physical distancing, mask wearing, and avoiding large gatherings. This group was less likely than the rest of the cohort to be diagnosed with COVID-19, plausibly because of taking these precautions. "We assume people with immunodeficiencies are at higher risk, but strong adherence to public health measures resulted in lower odds of infection."
Access to healthcare was also seriously challenged by the pandemic, with current cancer patients being more than twice as likely to have a surgery, procedure or treatment be cancelled or deferred. Most participants currently undergoing cancer treatment made use of virtual appointments with their health care providers.
What's next for this research? According to Salih, "the pandemic has certainly highlighted the important role that telehealth can play in patient management, especially in vulnerable populations, those in remote communities, and those with disabilities. It will be important to study how effective it is in managing patients, compared to 'traditional' face-to-face appointments. Moreover, in the future, it will be important to note the effect delayed and cancelled procedures and appointments has on cancer patients and survivors. Namely, the impact on prognosis and outcomes."
Watch a 3-minute video summary of the project here.
OHS Biobank moves to a new "branch"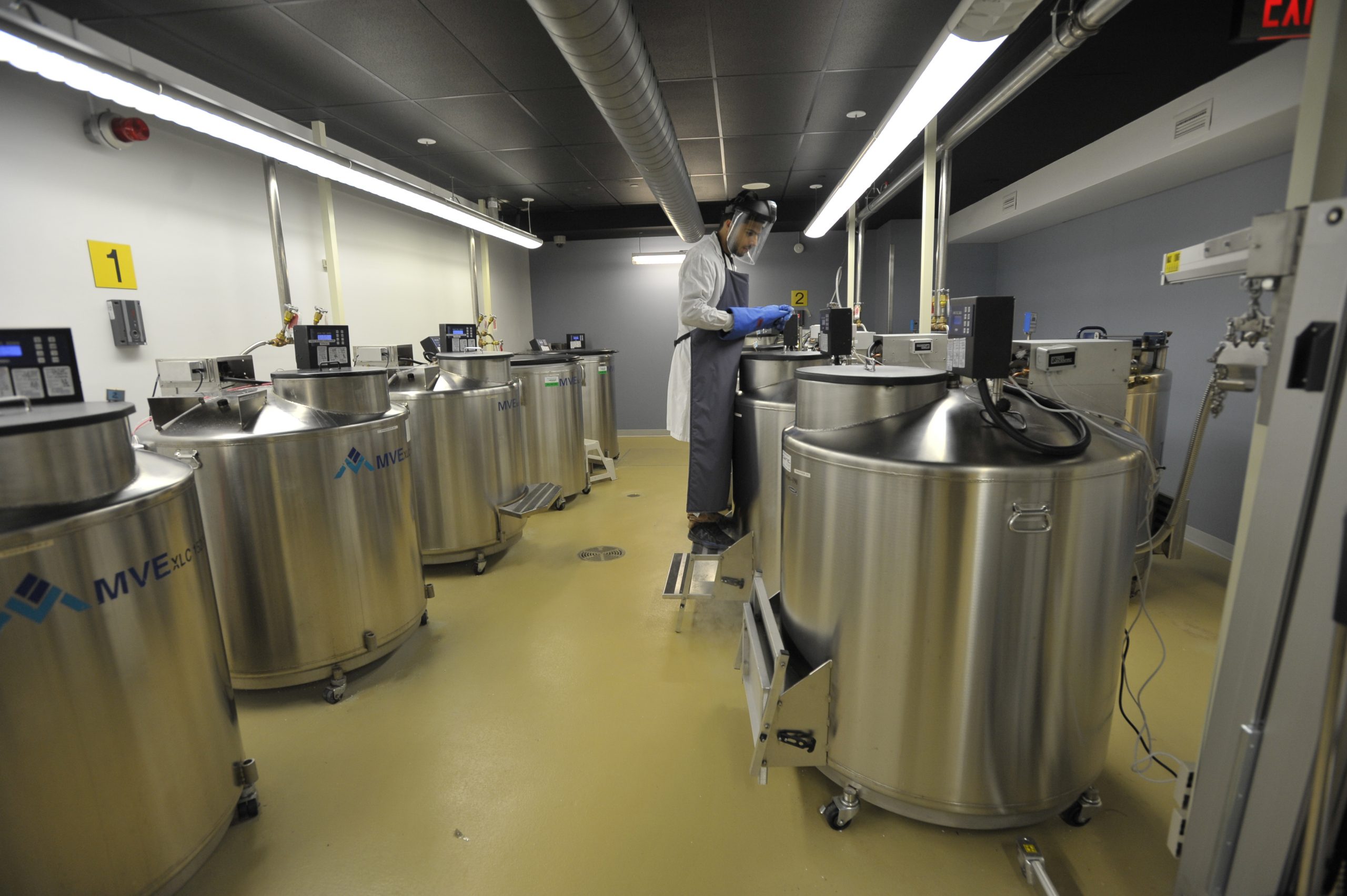 Liquid nitrogen freezers at the former OHS biosample processing site, the Biospecimen Repository and Processing Lab at the Sinai Health-LTRI. Photo by JP Moczulski/CP Images.
How do you transport half a million vials of blood, urine, and DNA samples frozen at -180°C?
The answer: Very, very carefully. 😉
After a year of planning, the OHS biorepository, or "biobank" has been successfully transferred to its new home. The move entailed the delicate transport of six large liquid nitrogen freezers to a new facility in the Greater Toronto Area, over several weeks.

Before even beginning the move, the OHS conducted a thorough inventory to ensure every sample collected since launching in 2009 was accounted for. The six freezers hold an astonishing ~473,000 biospecimen vials containing blood, urine and DNA samples provided by over 41,000 OHS participants. Blood samples are further divided into plasma, serum, red blood cells, buffy coat, and lymphocytes before being stored.

The blood and urine samples are frozen in liquid nitrogen vapour at -180°C or colder, with DNA samples stored at -80°C or colder, to ensure they can be used in research decades from now. The integrity and temperature of the samples had to be monitored and maintained at all times throughout the move.

Congratulations to Abiola Oduwole, OHS Project Manager for Special Projects, on the successful move!

Read more about how your samples are stored in our November 2018 Newsletter.

A rack of frozen blood products at the former OHS
biosample processing site, the Biospecimen Repository
and Processing Lab at the Sinai Health-LTRI.
Photo by JP Moczulski/CP Images.
Update your OHS coordinates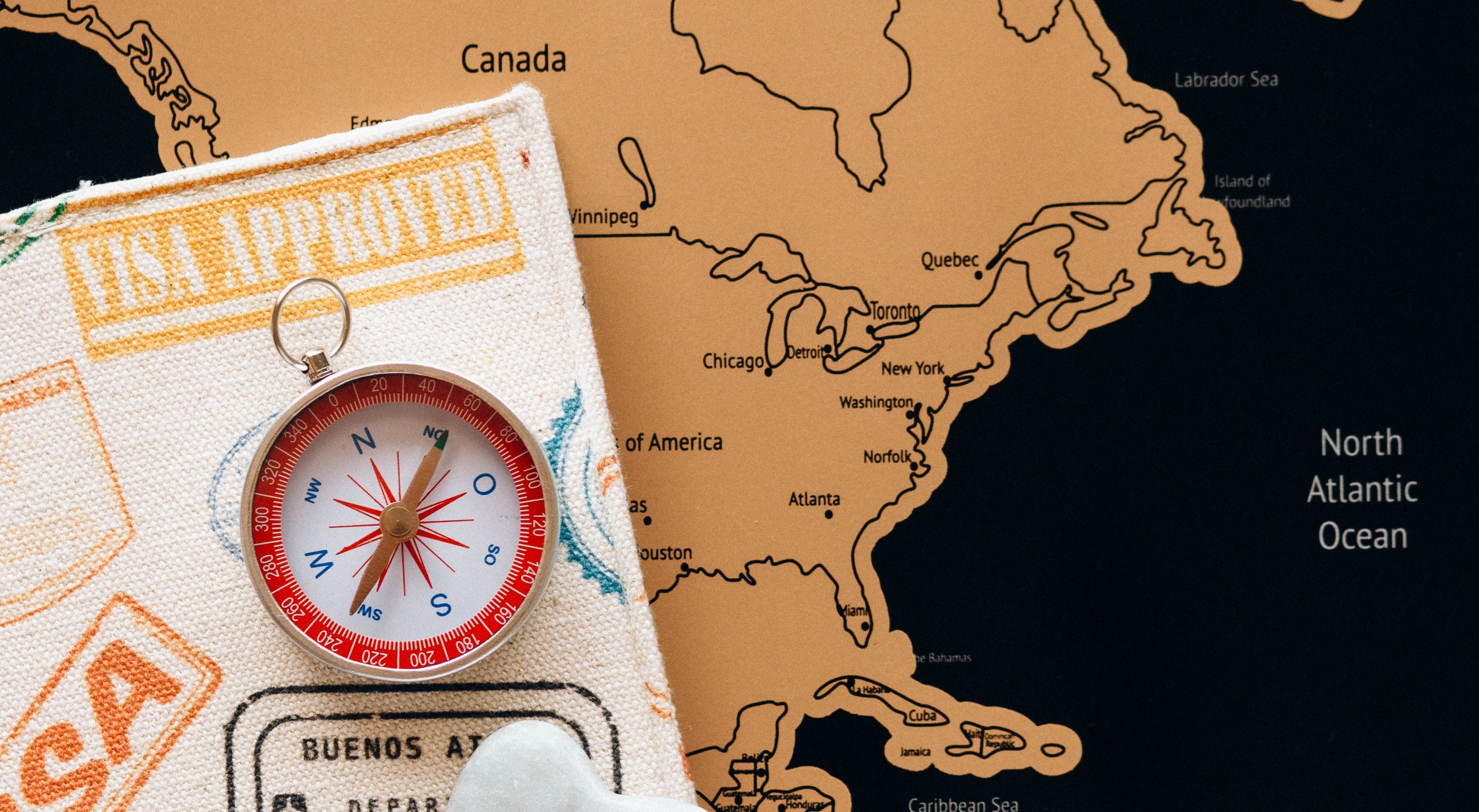 The Study's biorepository has recently moved – have you?
If any of your contact info has changed, we encourage you to log into your account to provide the most up-to-date information, to make sure we can contact you in the future.
We are most likely to be in touch via email, but there may be times where we need to contact you by phone or mail you a letter.
Can't access your account? Give us a call or shoot us an email and we'll be happy to help!
Why did you participate in the COVID-19 Questionnaire?
Here's what Bonnie from Ennismore had to say:

"I first saw the request for participants and thought, what a brilliant way to collect health information. My parents both died from heart attacks. My husband is so far a 15 year survivor of a Whipple surgery. We are very fortunate. I have children and grandchildren and hope that in some way I am helping future generations with their health issues. The questionnaires only take a short amount of my time. Thank you to the doctors and researchers for your very valuable work."

We love hearing from you. Why have you remained a participant in the OHS all these years? Email us at info@ontariohealthstudy.ca