The Ontario Health Study Newsletter, June 2022
Jun 20, 2022 // OHS Newsletter
In this issue:
Is there a link between some physically demanding jobs and a risk for lung cancer?
OHS participant data well-suited to explore any connection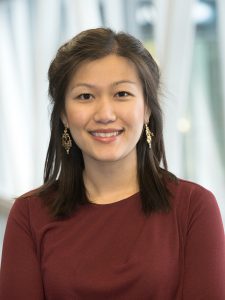 Dr. Vikki Ho

A Montreal researcher is using the Ontario Health Study to learn more about the impact that physical activity levels at work may have on a person's risk of developing lung cancer.
Lung cancer is a heavy burden in Canada – it is the most common cause of cancer death in the country and there are limited treatment options. "Which is why being able to identify modifiable risk factors for prevention is of interest to me," said Dr. Vikki Ho, Associate Professor in the Department of Social and Preventive Medicine at the Université de Montréal.
Many studies have shown that recreational physical activity (done outside of work) helps protect against lung cancer, but the science is less clear when to comes to workplace physical activity. Counterintuitively, some studies have shown that people who have physically demanding jobs have a higher risk of lung cancer.
"We thought it may have a lot to do with the physical surroundings in which physical activity occurs. While physical activity is good for cardiovascular health, it's possible that certain work environments have carcinogenic exposures. In that sense, it might increase risk," she noted.
"For example, road and other construction workers engage in very heavy manual labour. However, there are a great many potential carcinogenic exposures in these environments, such as silica dust, diesel engine emissions and wood dust. We wanted to conduct another study to add to the literature in hopes of further clarification."
Dr. Ho turned to the Ontario Health Study, and its national counterpart, CanPath, because they offer health and lifestyle data collected from more than 300,000 Canadians – including detailed information about their cancer status (both when they first joined the Study, and any subsequent cancer diagnoses), as well as their self-reported occupation and longest-held job.
Rather than rely on OHS participants' recollection of how physical or sedentary their work tasks were, Dr. Ho turned to an earlier study, where experts had categorized a wide range of job titles according to how much energy was expended to accomplish the jobs' main tasks. That information was then linked to the OHS and CanPath occupation and cancer data. Her team compared activity levels between those who were diagnosed with lung cancer and those who remained cancer-free.
A total of 766 cases of lung cancer (including 431 cases from OHS participants) were included in the study. The comparison group consisted of 4,586 participants (2,327 from the OHS) who were cancer-free at recruitment.
Dr. Ho's team is finalizing the research paper summarizing the work and she expects to have it published by the end of 2022.
CanPath was chosen for this study because it is Canada's largest long-term population study, and is well suited to study the causes of cancer in both men and women. She also noted that it offered her team the opportunity to try to replicate previous research findings, using a different study population.
"We had done a lot of work in Quebec, and I wanted to see how the association of workplace physical activity and cancer would play out across the country."
She will get more opportunities to work with CanPath data, having been recently named scientific Co-Director of CARTaGENE, CanPath's Quebec cohort.
Confluence Project aims to double sample sizes of international study
OHS will genotype all breast cancer cases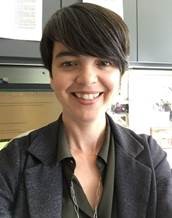 Dr. Jennifer Brooks
The OHS has joined an ambitious project, which brings together many international studies for a common goal: expanding a large research resource to better study the genetic origins of breast cancer.
The Confluence Project aims to build a DNA database of over 300,000 breast cancer cases and 300,000 control cases from people of different ancestries to study the genetic architecture of breast cancer in both women and men. The approach will involve scanning complete sets of DNA or genomes, to find a wider range of genetic variations associated with breast cancer. To date, genome-wide association studies have identified over 180 common variations in the genome that are associated with a risk of breast cancer. However, breast cancer is likely influenced by many genes with thousands of common genetic variants.
The Confluence Project will bring together existing data from about 150,000 cases and 200,000 controls and add new genotyped samples from large populations from around the world. Doubling current available sample sizes to 300,000 cases and 300,000 controls to search for more breast cancer gene locations on the human chromosome should lead to new discoveries, says Melissa Moore, who spent the winter preparing more than 1,400 OHS blood samples for the Confluence Project.
The OHS is participating in the Confluence Project as the largest contributor to CanPath, Canada's largest population health research platform.
CanPath expects to contribute data and biosamples from more than 2,500 biosamples for genotyping, taken from previously donated blood samples of participants who either had a breast cancer diagnosis prior to recruitment and from those who have received a diagnosis since joining the study. Only de-identified data and blood samples will be provided to the Confluence Project, meaning researchers will not be able to identify OHS participants.
Beyond the potential for new discoveries, CanPath's participation in Confluence will have a very tangible at-home benefit, explains Lead Investigator Dr. Jennifer Brooks, a molecular epidemiologist and an Assistant Professor of Epidemiology at the University of Toronto's Dalla Lana School of Public Health.
"Collaboration with the Confluence project will provide a huge amount of genetic data back to the cohorts and will ensure Canadian representation in this international effort."
Learn more about the Confluence Project.
A 10+ year update on Canada's largest health research platform
CanPath leaders highlight the study's achievements and answer your questions

The Ontario Health Study, and its national counterpart CanPath, is only possible because of the contributions of each participant. To give back to the 330,000+ Canadians for their ongoing support, CanPath hosted its first ever Participant Town Hall. Presenters from several of the regional cohorts provided updates on the research underway.
Broadcast live on Zoom to more than 5,000 participants on February 24, 2022, the event is now available on video. Presentation slides are also available in both English and French on the CanPath website.
Click the timestamps below to jump to a segment:
0:01 – Introduction
Dr. John McLaughlin, Executive Director of CanPath and the first Executive Scientific Director of the OHS welcomes viewers.
1:57 – CanPath Overview
Dr. Philip Awadalla, National Scientific Director of CanPath and Executive Scientific Director of the Ontario Health Study, gives an overview of the CanPath project, how it enables research that looks to the past (retrospective research) as well as toward the future (prospective research), and how through data linkage, it is positioning Canada as a leader in building a comprehensive, nationwide health research platform.
20:18 – Cancer
Donna Turner, Scientific Director of the Manitoba Tomorrow Project, shares examples of CanPath's research into the prevention, treatment and cures for the more than 200 types of cancer. In one such example, (32:57) breast cancer can potentially be predicted by a blood sample years before a traditional diagnosis.
36:09 – Workplace and Environmental Exposures
How does the environment around us affect our heath? Dr. Trevor Dummer, National Scientific Co-Director of CanPath discusses how CanPath, with linkage to other databases, is studying the prevention of cancer by looking at occupational and environmental exposures.
47:06 – Genomics
Our DNA determines many things about us, including our hair and eye colour. It can also increase our risk for certain illnesses. Dr. Guillaume Lettre, Co-Scientific Director of CARTaGENE explains the work being done to determine the genes responsible for different chronic diseases.
55:40 – COVID-19 Study Results
Much of the OHS and CanPath's recent work has focused on responding to the COVID-19 pandemic. From the COVID-19 Questionnaire in 2020 to conducting one of Canada's largest antibody studies, Dr. Robin Urquhart, Scientific Director of Atlantic PATH, shares some of the results we've seen so far.
1:05:18 – Physical Activity and Diet
Dr. Jennifer Vena, Scientific Director of Alberta's Tomorrow Project, explains how what you eat and what you do plays an important role in maintaining your health, and describes the research being done using data provided by CanPath participants.
1:13:04 – CanPath Plans for the Future
Drs. Philip Awadalla and John McLaughlin share priorities for the next five years, including translating research results into the improved health of Canadians, enhancing the CanPath platform through the collection of additional data and biosamples, and continuing to lead the way in data security, ethics, and integrity.
1:18:31 – Participant Q&A
Participants had many questions and thoughtful input for the presenters that could not all be answered live. You can read the responses to general questions here, and COVID-19 Antibody Study-related questions here.

Why isn't there an accepted COVID antibody range?
OHS studying ways to calculate COVID vaccine efficacy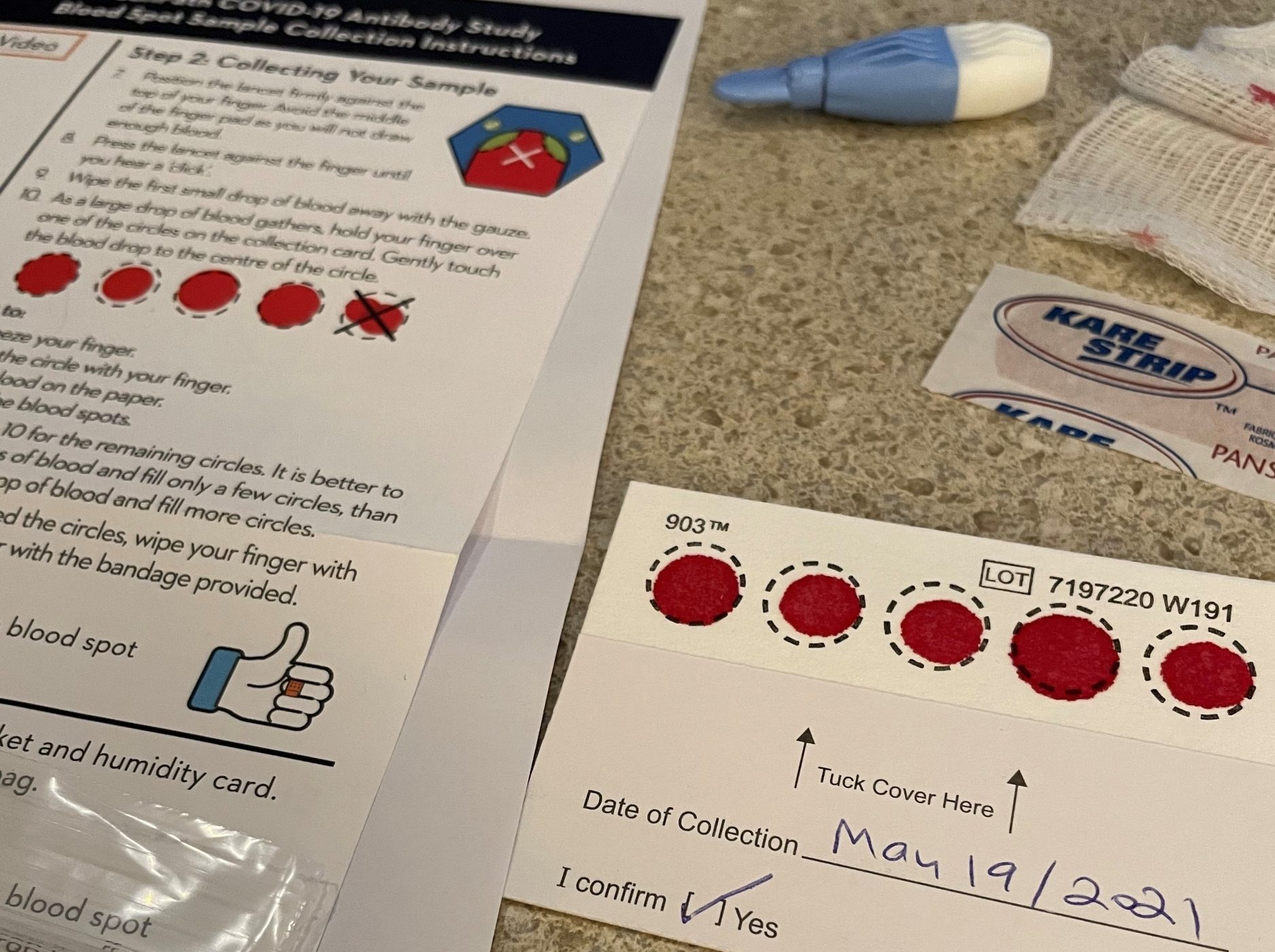 Two years into the pandemic, why isn't there an antibody 'number' or range that health experts agree on, and that the public can understand, similar those for recommended cholesterol or blood pressure levels?
Some of the almost 10,000 participants that provided the OHS with pandemic blood spot samples as part of the COVID-19 Antibody Study told us they were unimpressed when their OHS antibody results report stated only that they had 'positive', negative' or 'inconclusive' COVID-19 antibody levels.
"Well of course I tested positive for antibodies - I'm fully vaccinated!"
There's still little agreement on what constitutes a 'sufficient' antibody level – say, one which a family doctor could use to assess whether their patient's antibodies were waning and whether they could benefit from another COVID-19 booster shot.
Why isn't there a standardized 'antibody number' or range?
"Well, the SARS-CoV-2 variants keep changing, and the antibody levels needed to get an individual to the point where a vaccine is protective against the virus – what we refer to as 'vaccine efficacy' – changes with it," explained Dr. Victoria Kirsh, an epidemiologist and Scientific Associate for the OHS.
"Studies have shown strong correlations between antibodies and protection from infection and symptomatic disease. But a threshold above which people are reliably protected has not yet been identified. This is made more challenging because as SARS-CoV-2 continues to evolve, researchers need to study whether antibodies produced by the vaccines we currently use – or by a previous SARS-CoV-2 infection – can still recognize these subvariants," she noted. "Reassuringly, there is research to indicate a booster dose prompts the body to make antibodies that are capable of recognizing and blocking the Omicron subvariant."
In the meantime, Dr. Kirsh has begun looking at using infection levels, hospitalizations and COVID deaths as proxies to assess how effective COVID vaccines have been, and how durable the vaccine protection has remained over time in the OHS participant population.
Working with OHS Executive Scientific Director Philip Awadalla and CanPath National Scientific Coordinator Kim Skead, she has secured a $500,000 grant to relate COVID-19 antibody levels to vaccine effectiveness. They will do this by looking at how many of the 9,943 OHS participants that provided a blood spot sample were infected, hospitalized or had passed away because of COVID-19. They will also assess how immune response to vaccination varies by:
Type of vaccine

Number of doses

Time since last dose, and time between those doses

Age, sex, and the impact of certain pre-existing conditions (cancer, arthritis, lupus, diabetes, kidney and liver disease)

Genetic risk factors
Watch a March 2022 webinar where Drs. Awadalla and Kirsh presented their interim findings for the CanPath COVID-19 Antibody Study to Canadian researchers. An update on the final results, expected later this year, will be made available on the OHS website.
Why did you participate in the COVID-19 Antibody Study?
Not only did Sandford from Toronto generously provide his blood sample for the COVID-19 Antibody Study, but he also wrote a blog post about it!
Read Sandford's experience with the Antibody Study, and how he understands that his data will be used to further develop our knowledge about immunity to COVID-19: http://www.sandfordborins.com/2021/12/10/i-have-antibodies/
We love hearing from you. Why do you remain a member of the Ontario Health Study? Email us at info@ontariohealthstudy.ca
Help us stay connected!
If you have moved, changed your email or have a new phone number, please update your account so we don't lose touch.
Not able to log in? Please give us a call or drop us a line to let us know.