Ontario Health Study begins whole genome sequencing to enrich data holdings
Apr 5, 2021 // Study Updates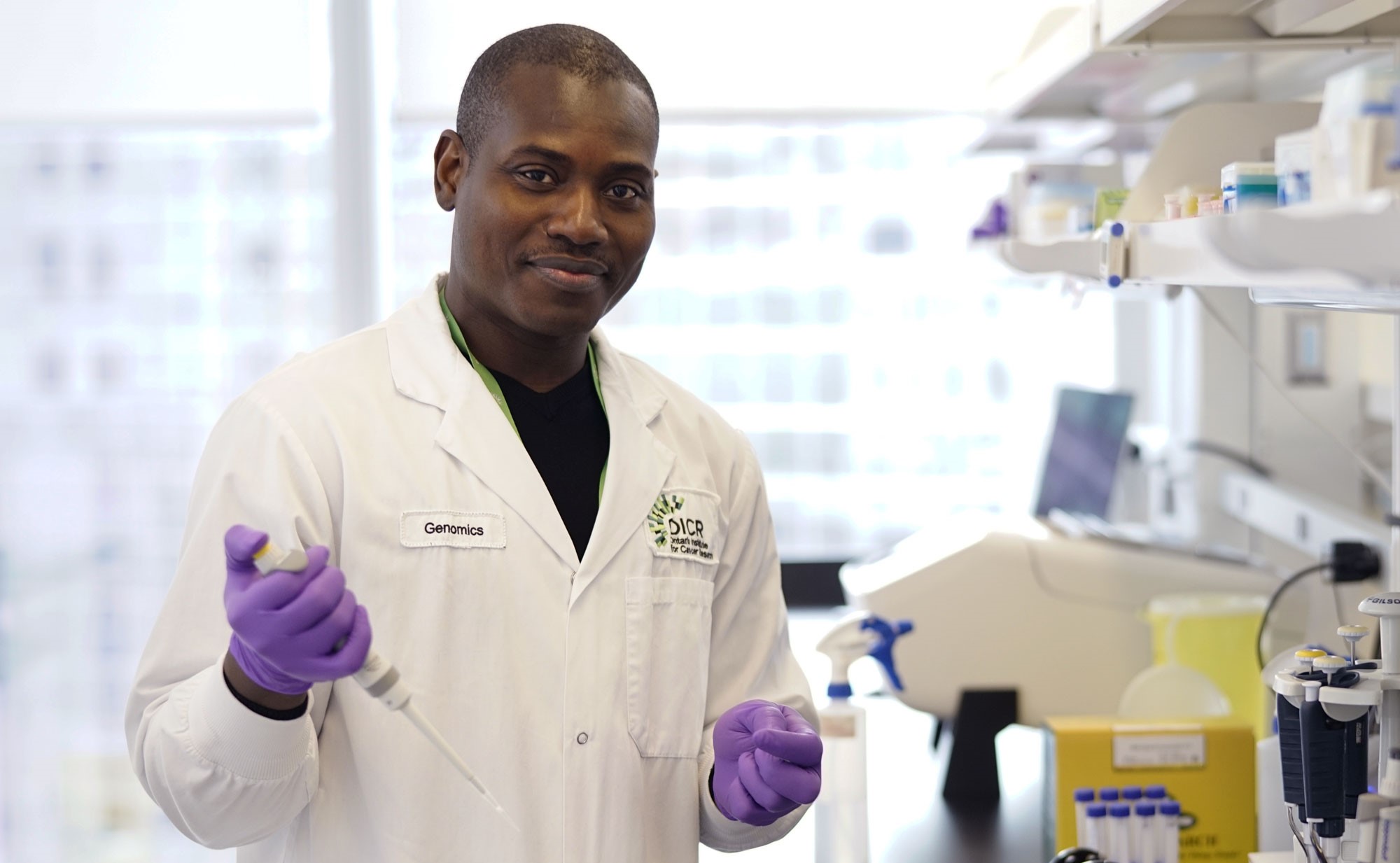 The Ontario Health Study is launching an initiative to sequence the whole genomes of more than 40,000 participants from across Ontario.
Samples from more than 9,600 Study participants have already been genotyped, using the UKBIObank Affymetrix arrays. Whole genome sequencing, which measures an individual's entire genome, will provide additional information that will complement the existing genotyping data.
Whole genome sequencing will further enrich OHS' 12-year old research platform, which offers qualified researchers access to biosamples, physical measures, lifestyle data collected through online questionnaires, as well as opportunities to link to administrative, cancer and environmental data.
"This whole genome sequencing work is going to support many broad health research applications where scientists are interested in identifying genetic factors that might be associated with the development of disease, healthy aging or enhancing our understanding of how the genome interacts with the environment in terms of development of disease," said Dr. Philip Awadalla, OHS Executive Scientific Director and the National Scientific Director for the Canadian Partnership for Tomorrow's Health (CanPath). "Having such data sets available in the Ontario Health Study will help a broad range of scientists to develop clinical support tools, as genomes are at the critical intersection of public health and personalized medicine."
Beginning in April, 2021, the whole genome sequencing will be carried out by Canadian Data Integration Centre using its genome technology platform, located at the Ontario Institute for Cancer Research. Sequencing data could be available to approved researchers as early as fall, 2021. The initial stages of this work will be supported by the OHS, and Genome Canada through the Genome Canada Genome Technology Platform at the OICR, the Canadian Data Integration Centre.


Sequencing and COVID-19
Awadalla anticipates that in the near future, some of the sequencing will be conducted on samples from OHS participants who have tested positive for COVID-19, as self-identified through the OHS 2020 participant COVID-19 questionnaire,  through linked data analysis via IC/ES, and through dried blood spot samples collected from OHS participants via the 2021 COVID-19 Antibody Study.


The Ontario Health Study is a prospective health research platform that explores environmental, lifestyle, physical and genetic factors associated with cancer and other chronic diseases. More than 225,000 volunteers contribute health data over the course of their lifetime, allowing researchers to explore strategies for preventing, detecting and treating cancer and chronic disease. Begun in 2009, the OHS is the largest contributor to a national population health platform, the Canadian Partnership for Tomorrow's Health (CanPath).